400G Transceiver Series
400G CFP2-DCO Coherent Transceiver
HSC2-400-LH-DMS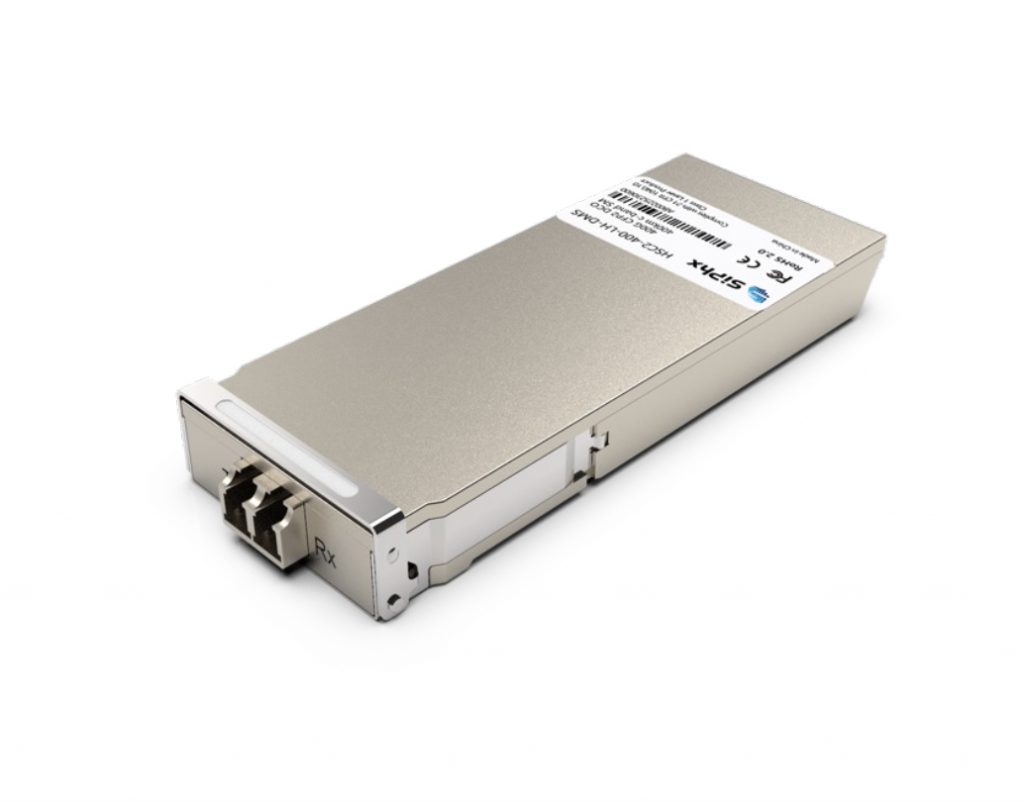 Features
・ Compliant with CFP2 MSA
・ Compliant with Open ZR+ MSA and OIF 400ZR MSA, support OFEC and CFEC FEC
・ Line rate 100G/200G/300G/400G
・ Client rate 1/2/3/4x100GbE or 1x400GbE
・ C-band tunable, supports 100/75/50GHz grid spacing, support 0.1GHz fine turning
・ EDFA inside, High output Power, max TX power +4dBm at 193.7THz, +1dBm at C-band
・ TX VOA inside, output power -10~1dBm tunable
・ Duplex LC connector
・ Operating case temperature: 0C to 70°C
・ Single 3.3 V power supply
・ Typ power consumption:
22W (400G ZR)
24W(400G ZR+)
26W(400G MR)
・ RoHS 2 compliant
Application
・ Edge DCI with extended Reach or with OLP protection
・ WDM Over Metro or Long Haul DWDM
・ Up to 80Km ~ 800km at 400G mode
Compliance
・ Open ZR+ MSA 2.0 and OIF-400ZR-02.0
・ IEEE Std 802.3-2018
Product Description
The Hyper Photonix 400G CFP2-DCO ProTransceiver is a high performance, high output power, cost effective module for optical data communication applications from 100G to 400G. The 400G CFP2-DCO Pro is deigned to 100G/200G long haul and 400G Metro IP over DWDM applications without inline chromatic dispersion compensation.
The 400G CFP2 Pro is a C-Band optical frequency tunable coherent optical module, combines 7nm coherent DSP ASIC functionality with best in class ultra-narrow line-width tunable lasers, high speed modulators and high responsively coherent receivers to deliver high performance at 100G DP-QPSK/ 200G DP-QPSK 400G DP-16QAM modulation format. With EDFA and VOA inside the TX optical path the output optical power is -10~5 dBm tunable, at the 400G Gray Light mode (193.7THz) the output power is 4dBm.
The 400G CFP2-DCO Pro coherent transceiver Compliant with the OIF CFP2 MSA. Digital diagnostics functions are available via an I2C interface as specified by the CFP2 MSA. Mechanical dimensions, connectors and footprint conform to CFP2 MSA.